The best solutions for your business
We arrange innovative solutions
Our mission
From concept to completion: the façade of your dreams
We realize our company's mission by providing our clients with solutions in designing and manufacturing innovative façade elements. We combine the client's needs and expectations with the possibilities offered by the technologies and materials available on the market. We strive to make our projects stand out in the market for durability, modern design and usability.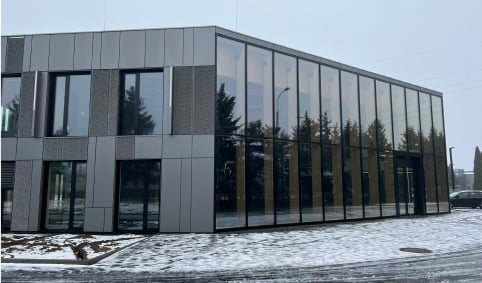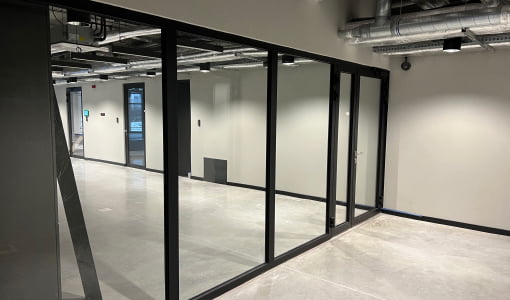 We work with both individual and business clients, creating projects
and business, creating projects for commercial, industrial and public buildings. Our original solutions combined with the highest quality allow us to meet the expectations of even the most demanding customers.
During the 10 years of our activity, we have created a team of specialists and experts in the field of building elevations. Thanks to that we can offer our clients a comprehensive service – starting from design, through selection of materials and processing of elements to delivery and installation of a ready structure. Direct involvement in the entire process of creating a product for the customer gives a guarantee of reliable service and compliance with all production standards.
about us
Support for your construction site
We have been gaining our experience in designing and installing external and internal elevations long before we officially started our business under the brand GlasPro Elewacje. Our first projects were addressed to individual customers. Gradually, we broadened the scope of our services, which enabled us to undertake bigger and more demanding orders.
Our main specialization are realizations using aluminum elements, which are not only durable and safe, but also have a modern design.
Today we are a company that stands out in the market through an individual approach to the customer and each implementation. Every new project allows us to improve our skills and update our knowledge of the latest trends.
about the latest trends. Just like our clients, we strive for continuous development of our team and our offer.
Glaspro glass technology
We make our clients' visions come true.