Fire protecion joinery
We care for the best solutions for businesses and facilities. With us, you will ensure maximum safety.
In our offer you will find fire doors, windows and walls of different fire resistance classes. According to construction law, each building should meet the requirements of fire protection. Fire joinery can be used both inside and outside the investment. Appropriate protection, which we use in windows, doors and walls cut off the possibility of fire spreading, and thus allow for quick and efficient evacuation. 
What makes GlasPRO fire protection joinery stand out? First of all, it is a solid construction – we base it on stable aluminium elements, and all fittings and panes meet the fire safety requirements. An additional advantage is the aesthetics of our solutions, which certainly affects the attractive appearance of your building. You have a choice of forms, patterns and colours, which opens many doors to any arrangement of space. Thanks to modern manufacturing technology fire protection woodwork ensures maximum safety in any conditions of use.
In our offer of joinery fire protection you can find:
Fire door

Fire resistant windows

Fire walls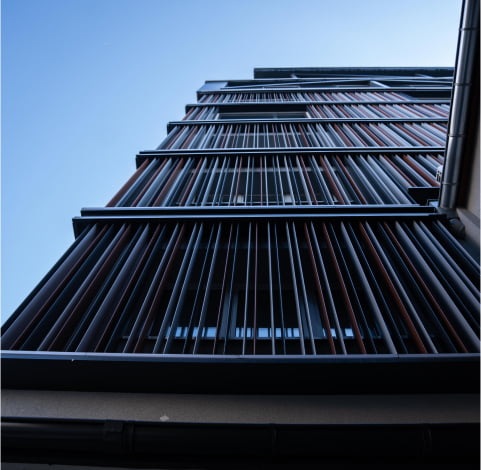 Our professional and reliable service provides our customers with first-class fire protection.
your dream partner
One glass - many possibilities. Check out the other products on the GlasPro website.