VENTILATED FACADES
Are you looking for the perfect solution for your elevation? Ventilated facades are a good choice!
Ventilated facades are a modern product that is increasingly being chosen for use in office, industrial, and public buildings. Ventilated facade systems allow the walls to breathe, which is certainly a great advantage and influences the insulation. Thanks to that, during hot days the walls do not overheat, and in winter they are protected against moisture. Ventilated facades consist of an external structure, a layer of insulation and a protective coating. The basis for the proper functioning of this solution is a ventilation gap through which adequate air circulation occurs. 
When you choose GlasPRO facades, you can count on a reliably constructed elevation that has a national or European technical assessment. We guarantee you durability and safety of use. What is important, when designing a ventilated facade, we should remember about individual conditions occurring at the place of mounting. We should pay attention to the wind load and traffic intensity in the vicinity of the facade. Facades in our offer are made of first class materials, thus ensuring long term usability and reliable operation.
In our offer you can find solutions such as:
Insulation of a two-layer external wall

Insulation of exterior log wall

External wall frame insulation

Cavity wall insulation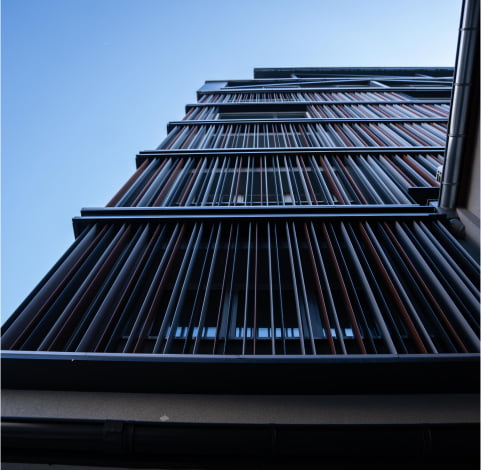 Choose wisely and bet on an innovative facade system with GlasPRO facades.
Glaspro glass technology
We are not afraid of our clients' ideas - we make their visions come true.